July 2008
Actiu Publications
Plek is generating great expectations all around the world
Working at home, living in the office. The concept "Space" is changing. Plek, designed by Alegre Industrial can be used both in the habitat and in contracts environments. Plek, a nomad, dynamic, polyvalent collection of chairs , flip-top and fixed desks is awaking great expectation among the professionals. These are some of the awards: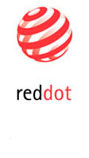 Actiu present in the prize-giving "Red Dot" to receive the "Red Dot Award: product design 2008"; Last 23rd of June 2008, Actiu was in Aalto Theatre in Essen, Germany with Alegre Industrial who received the Red Dot Award by Peter Zec, award author and Icsid member( International cabinet society industrial design).This award is considered "the best in design and business". It is organized every year and the award-winning as PLEK will be in the Red Dot Museum(4.000m2) composed of 1.500 articles and visited by 140.000 persons every year.

PLEK has been nominated to DesignPreis 2009. This is "The award of the Awards". It is the most important award in design awarded by the German Government. A product can only get the award if it has won before a design national or international award.

The FX International Interior Design Awards. Actiu has been selected with PLEK to participate in this British Award. The jury invites to compete to national and international companies to present excellence and talented interior project and design.

VivalaOffice exhibition selects PLEK. The exhibition, designed by Culdesac group, from the 3rd to the 5th of June in London staged "A colourful and explosion life" a great Spanish product selection was selected by professionals.
Plek will be in Tokio with The Spain Emotion Exhibition. During Tokyo's Designer's Week 2008, from the 30th of October to the 3rd of November, plek will be on show with an small selection of the present Spanish design products- This event is designed by Héctor Serrano Studio

The prestigious Med Cup 2008 boat race whose main sponsor is Audi has been equipped with Plek. The fresh and Mediterranean style of the collection will be in different sea sceneries in Spain and abroad; boat races such as Alicante, Marsella, Cagliari, Palma, Murcia and Portimao.
Gallery of images delivers of prizes REDDOT and exhibition VIVA LA OFFICE: