Journey towards cool working
08:00am
Rio de Janeiro
Paulo. Artist
Paulo expresses his values and principles through his art. These are also expressed through the environment around him with a carefully selected range of furniture and complements. He has managed to enable an interaction between all of the pieces.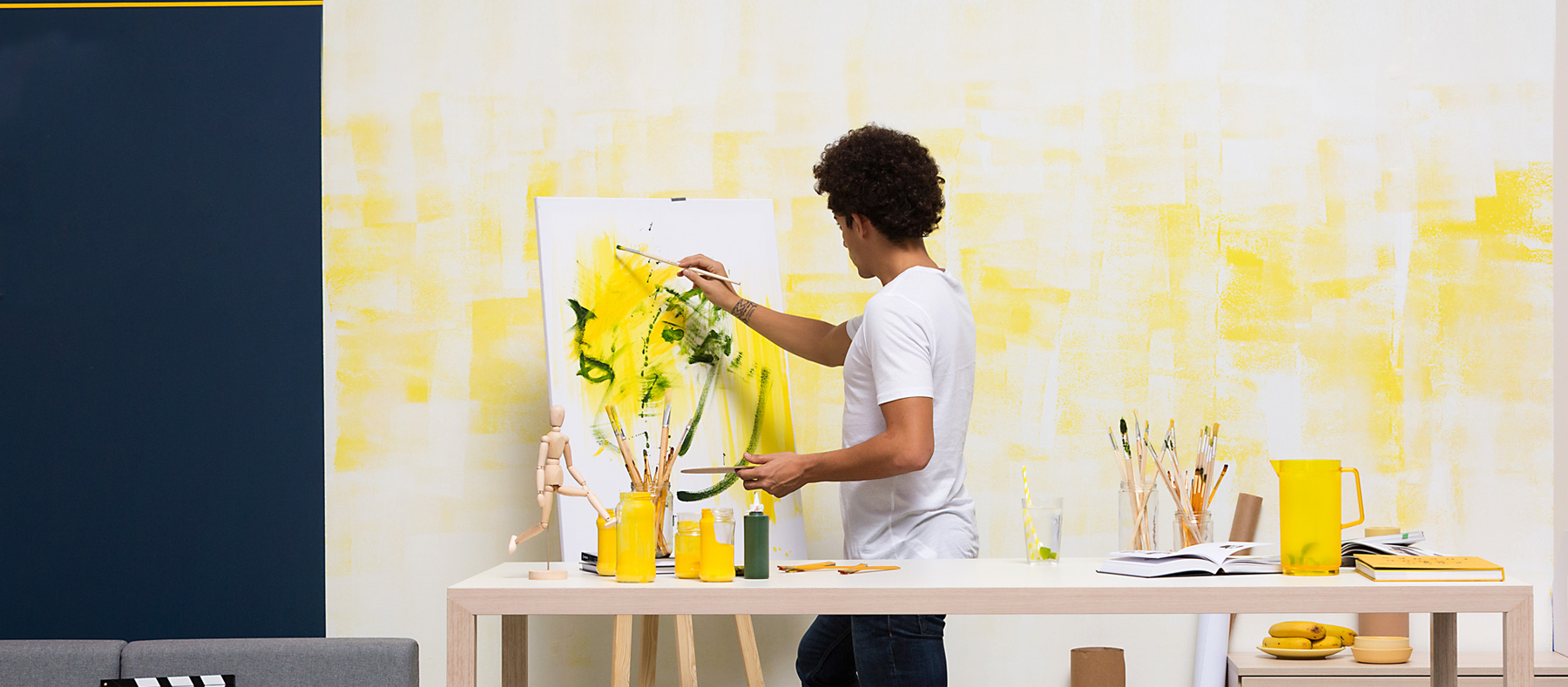 The Prisma table takes place of pride in the study. High, wide, with straight, soft lines, it allows him to work standing up, to be close to his easels and to keep his feet in motion whilst he's working by himself or with others. For those moments where full concentration is needed, the Efit seat comes into play. With its stool and footrest option, it means he work on whilst remaining upright, even when his legs need a little rest.

Comunication
Offices: from fixed assets to instruments of communication.
Interaction between different professionals who work in open working spaces contributes to the exchange of knowledge, facilitates communication, promotes teamwork and creates a friendlier atmosphere.
Collaboration isn't just productive for the company, but also for people. It's been scientifically proven that social connections at work provide support and reinforce self-esteem and positive emotions. Ultimately, they strengthen people's commitment to the company, their brand and their goal.
Companies with high levels of employee participation experience a 19% growth rate in their profits Source: Towers Watson study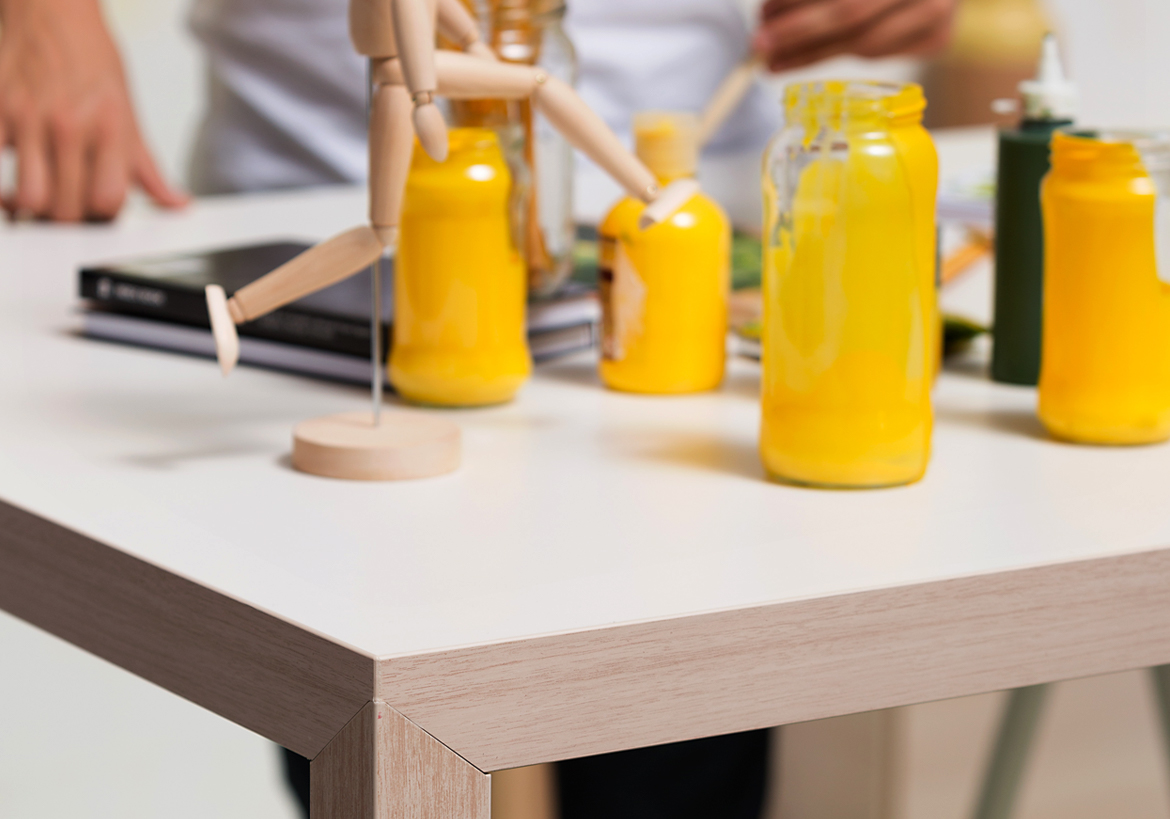 WE PUT NEITHER A ROOF OVER PROFESSIONALS, NOR WALLS AROUND TEAMS.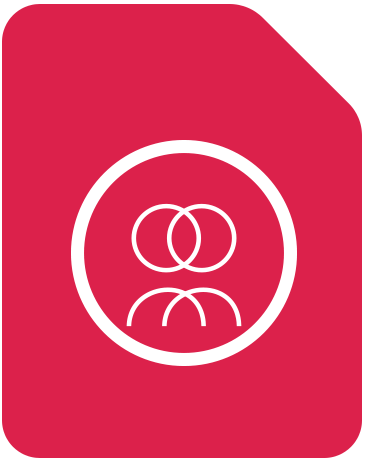 Comunication
Check our proposal
when you need it
Download PDF (786 Kb)