Journey towards cool working
07:00pm
Shanghai
Gong. Economist
As an economist, Gong rarely has a moment where he can disconnect from the world. Surrounded by statistics, graphs and digits, Gong wants to avoid all the tension and escape through a spot of quiet reading.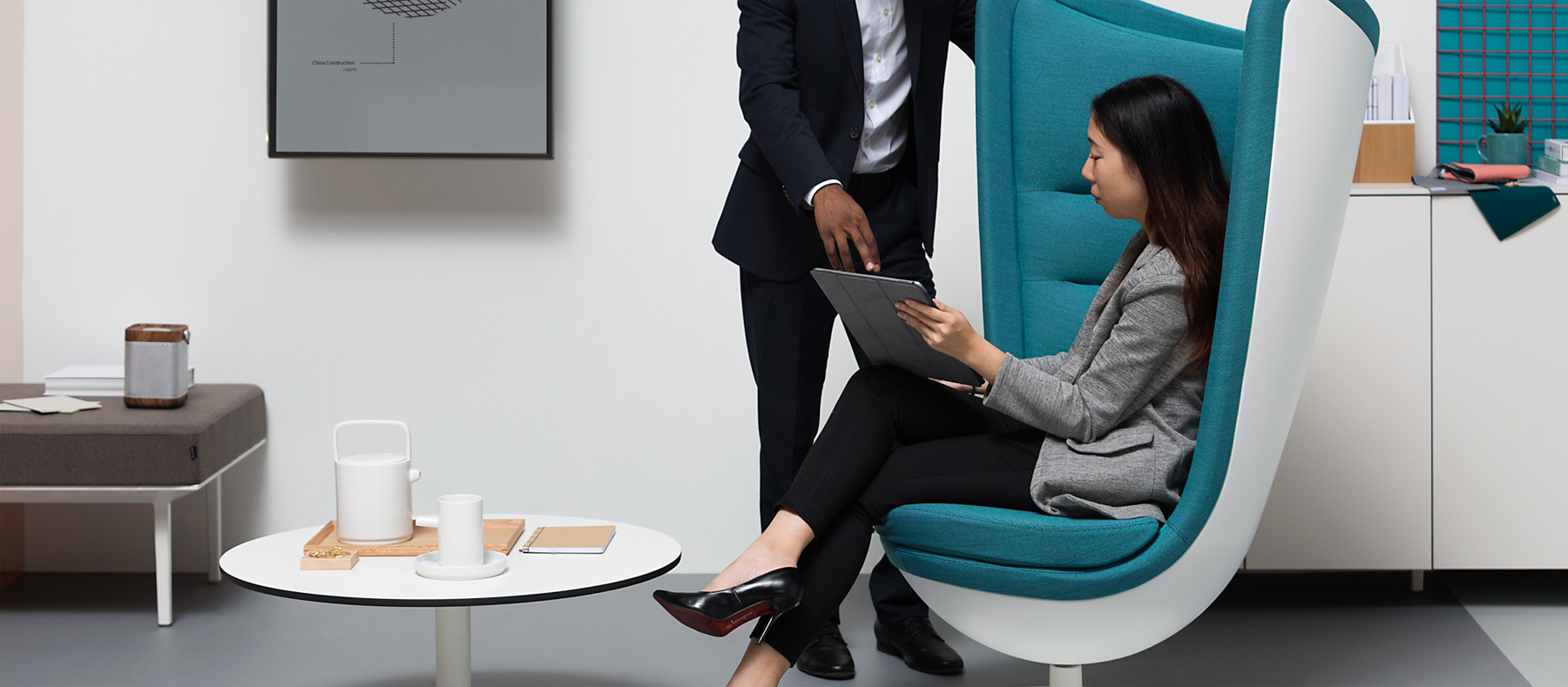 It's seven in the evening and there's still work to be done. It looks like he'll be having dinner in the office tonight. Modern technology makes up part of his life, meaning he's always connected to the world outside. With a simple, constant flow, technology allows him to get on with his work as it gives him access to the facts and figures he needs. Technology is with him even when he's taking a breather. He's able to enjoy this whilst sitting in the Badminton armchair, armed with his tablet and some hot tea. There he's able to re-gain his strength, clear his thoughts and get through the last hurdles of the day.

Technology and connectivity
Integrating connectivity into spaces to generate added trust and value.
Nowadays, offices encourage social collaboration, break spatial barriers and allow us to access working materials 24 hours a day. Rendering spaces, furniture and the use of new technologies safer and more adaptable is another challenge facing us.
How to create furniture with total connectivity which enables audio-visual and video conference technology in perfect conditions, wireless access points and direct access to information are all questions that offices of the future will need to ask themselves in every establishment. This is also where furniture plays a fundamental role.
Technology and the way in which we relate to it on a working level, have fostered the development of new ways to organise work and to participate in teams: netarchy compared to hierarchy. Gone are the days when the hierarchical organisational model was unidirectional and top-down without any feedback. Netarchy challenges traditional structures through collaborative and de-centralised participative relations, based on permanent connectivity.
Designing and thinking about offices so that they encourage these relations, with technology as the central axis directly impinges upon learning in teams, participation, openness and independence.
80% of millennials are digitals and are more connected.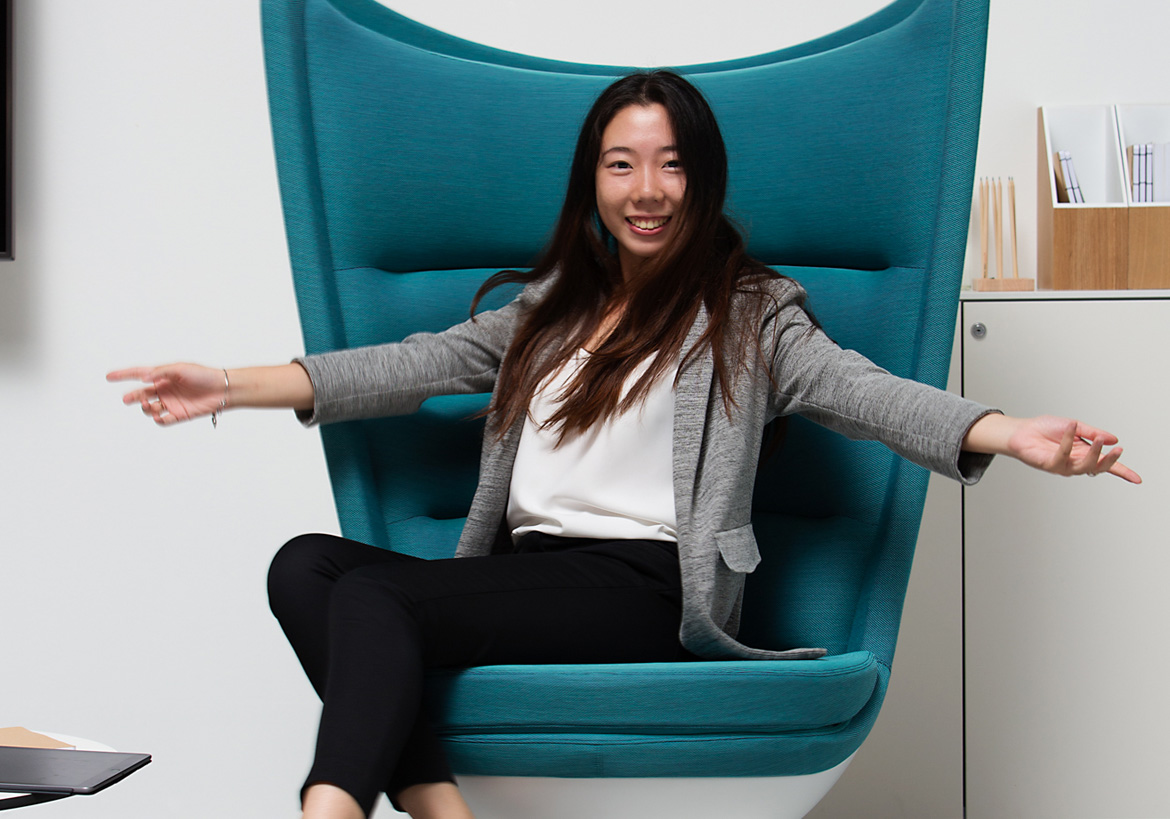 USE TECHNOLOGY TO PREVENT PROJECTS FROM MESSING UP: WELCOME TO THE ERA OF NETARCHY.
Total connectivity allows us to break boundaries in space and time and to be present through digital means, from anywhere in the world. Twist, Actiu's new desk range, integrates technology as its essential part. Within the same structure, it has charging points, Wi-Fi connections, the possibility of incorporating electronic devices such as screens, microphones or cameras to optimally work while connected.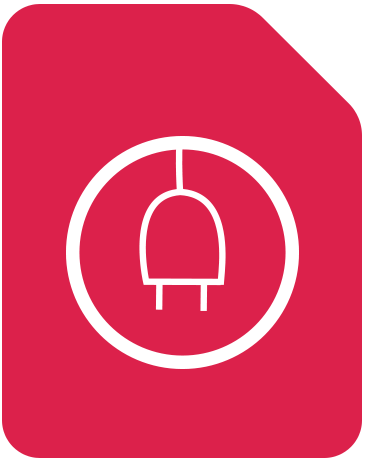 Technology and connectivity
Check our proposal
when you need it
Download PDF (611 Kb)