We Are Well
Eco on the outside (LEED) and Healthy on the inside (WELL)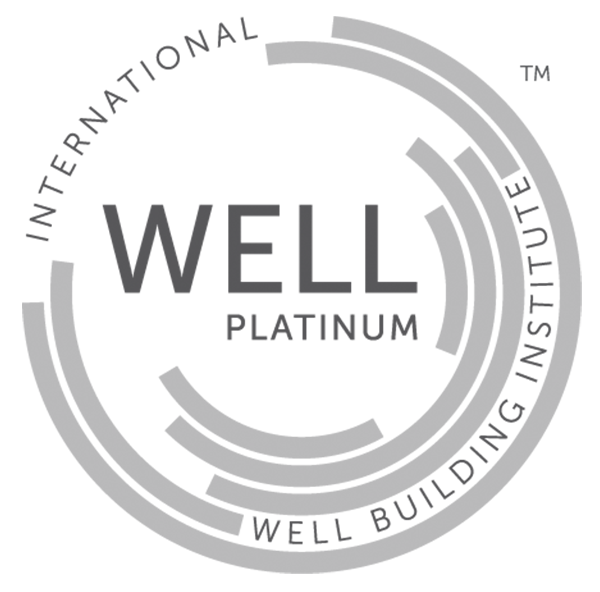 We Are Well
People: our best asset.
For years at Actiu we have decided to place the spotlight on people. We are looking for the right way to provide more well-being in order for people to live better, always from our use of creativity and capacity for furniture manufacturing. We are creating spaces that, by way of design, are efficient, comfortable and functional so that everybody can be their best self. This is both inside, looking at individuals' well-being, and outside, with comfort architecture that aims to sustainably manage resources, having a lower impact on the environment.
Along the way, we are primarily committed to the LEED Certificate and we have become the first industrial complex to achieve it. Now, we are committed to the Well Certification, which after several years of work, changes and improvements, allows us to confirm that we are the fifth industry in the world to obtain the Well V.2 Platinum Certification, the second in Europe and the first in Spain. And this, along with the LEED Platinum Certification obtained in 2017, makes us the first global industry to have both certifications.
This is a journey that, due to it beginning internally, has given us ample experience and knowledge in order to help others on the same projects. Furthermore, it joins to the LEED Platinum Certification, which measures the external architecture of the building and its sustainable handling of resources.
What is Well?
The WELL certification is a dynamic rating system for buildings and communities that enables the characteristics of the built spaces that impact the health and well-being of its occupants to be identified, measured and monitored. It is a certification that places value on aspects such as lighting, temperature or even people's mood.
Discover the 10 Well concepts
Case of Actiu study
Actiu Technology Park
See more
Download our tips to be WELL
Through our tips we will help you to know some key points to achieve WELL certification.