Talent
created to create
MULTI-USE
great versatility
Talent is a collective, mobile, foldable, stackable and raiseable table system, that offers great versatility to multi-use spaces. It also provides an ergonomic improvement, as its height adjustment system does not need an electrical connection.
Request quote
COLLECTIVE SPACES
Talent 300 - foldable surface
Talent 300 Series have been designed for multi-functional spaces. This table for collective spaces has four wheels, two of which are locked, a fixed height and a foldable surface.
Request distribution
TRAINING
learning environments
The versatility of the programme creates easily installable learning environments. It adapts to the needs of each moment, standing out thanks to its functionality, easy storage, maintenance and care by the users.
Receive further details
MODELS
Talent desk programme is designed to respond to all the needs of multipurpose spaces: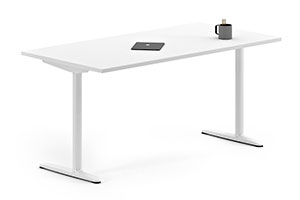 Talent 100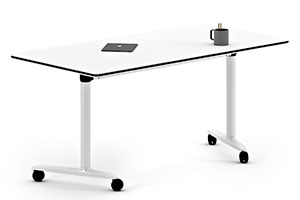 Talent 300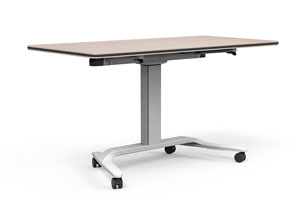 Talent 500
DESIGN
Marcelo Alegre, with Alegre Design, develops and designs technological and everlasting products. His main aim is to reinvent daily articles.
Image gallery
All the photos of the tables: Talent
DOWNLOADS
All the documentation available on the Talent desk
Meanwhile on Actiu.com...