Arkitek
architectural elegance
DESIGN
uniqueness and quality
Arkitek is a program of desks which respond to an architectural vision for equipping offices. Models that provide operative solutions incorporating a unique design and high quality materials.
Receive further details
versatility
spaces for every occasion
The use of organic forms grant a contemporary character and freshness. Arkitek office desks allow you to create working areas with personality.
Which model is right for me?
differentiation
functionality
Arkitek, with support over filing or block, converts itself into a sober and practical combination, providing total functionality and greater organization to work spaces.
Request distribution
FINISHES
flexibility
Arkitek is offered in different frame finishes: aluminized, white, black, polished and chromed. Made entirely of aluminum, it is the result of extensive engineering development that gives the program great flexibility.
Technical documentation
0% FORMALDEHYDE
All our MFC boards incorporate a 0% formaldehyde certification as standard, with the aim of promoting sustainability and well-being.
Further details
MODELS
Each Artitek model is intended for a specific office environment, such as, management desks, conference tables or work desks.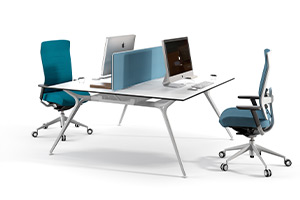 Bench desks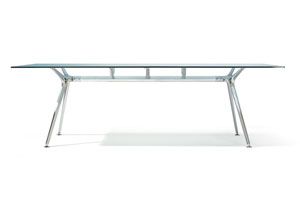 MEETING TABLES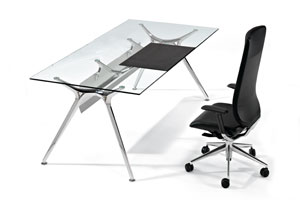 Single desks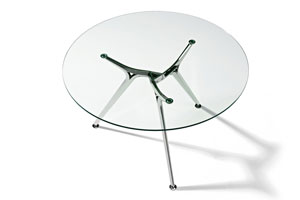 MEETING TABLES
signature design
Marcelo Alegre, with Alegre Design, develops and designs technological and everlasting products. His main aim is to reinvent daily articles.
Image gallery
All the photos of the office desk: Arkitek
COMMITTED TO THE ENVIRONMENT
Respect for the environment in our industrial production is in Actiu's DNA. We care for our setting by creating sustainable, environmentally-friendly products.






97.5
recyclable materials
DOWNLOADS
All the documentation available on the Arkitek desk: Product catalogue, image gallery, product certificates, technical specifications, Autocad library, Revit library.
Meanwhile on Actiu.com...