Sant Boi Hospital
Country: Spain
|
August 2010
The new Sant Boi hospital belongs to the order of the hospital San Joan de Deu, which forms part of the Public hospital network in Catalonia (XHUP) and provides health coverage to a population of 300.000 inhabitants from the coast of Baix Llobregat. It has 300 beds, 12 Intensive care units (ICU) and 10 operating rooms. Furthermore, it has expanded its services for oncology, ophthalmology and dialysis.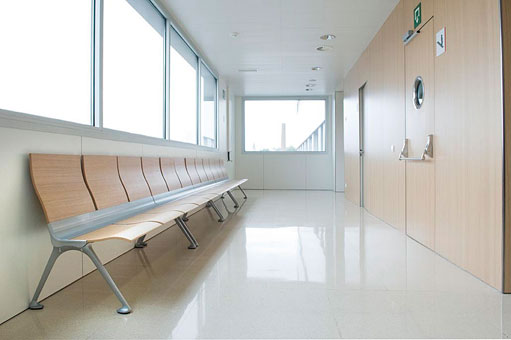 The 38000 m2 of hospital installations was designed by Codina Prat Valls and Architects Associates, to achieve maximum patient comfort, with plenty of space, natural light and garden areas, factors that achieve a healthy, ecological and integrated complex in a pleasant environment.
The Transit bench by Actiu is a great bet for equipping public spaces. Designed with high quality technical finishes, the seat and back are joined by an extruded central aluminium beam which gives it its personality. The feet injected with aluminium can be applied with a specific antibacterial treatment, recommended for healthcare practices with intensive use.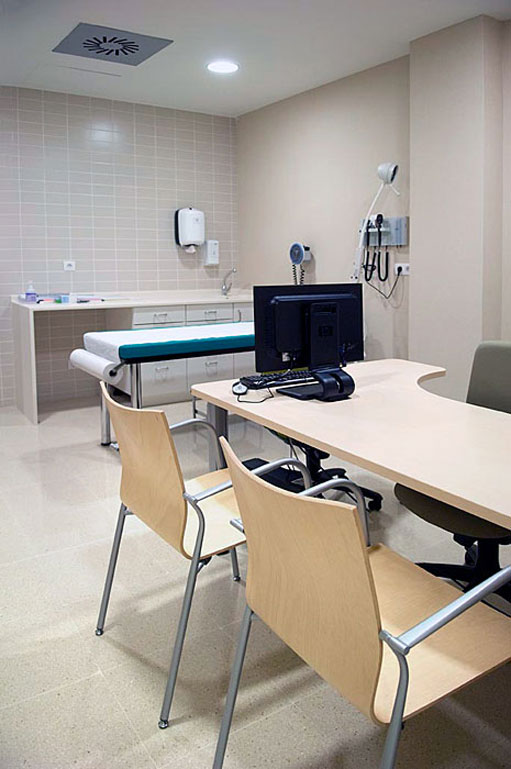 The Vital program thanks to its versatility, is suitable for both doctors as well as meeting rooms. The Ikara chair is the ideal accessory, such as the visitor chair and the collective for medical meetings. In both cases the model made of lacquered wood was chosen, with aluminized legs and arms.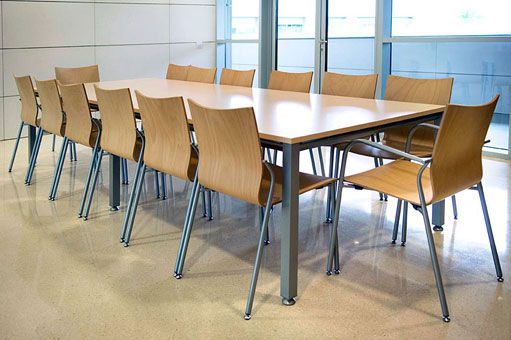 The conference room has been equipped with the Uma chair. Its structure, covered with injected polyurethane foam, provides ergonomics and a natural line finish. In addition, for this installation, the model was chosen with a writing tablet for extra convenience for the user.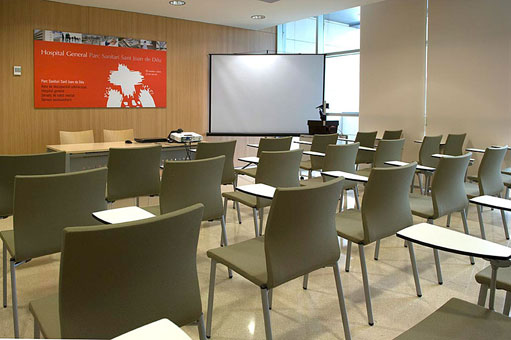 The practical and lightweight chair Plek has been placed in the rooms. Perfect for the use of the patient´s companion, complemented with a trolley which stores and transports chairs in groups up to ten.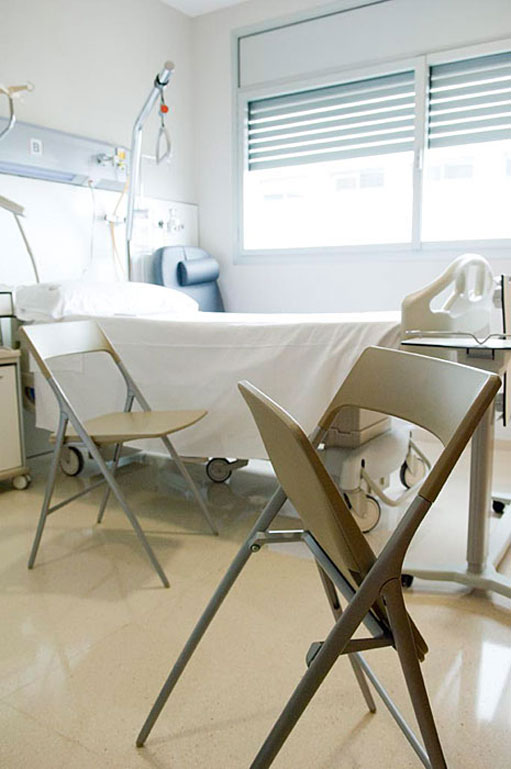 The cafe is characterized by its great luminosity, enhanced by the white of its furniture. Only the pistachio green on the external part of the Viva chair breaks up the monochrome. A daring and fresh concept adaptable to any type of equipment.